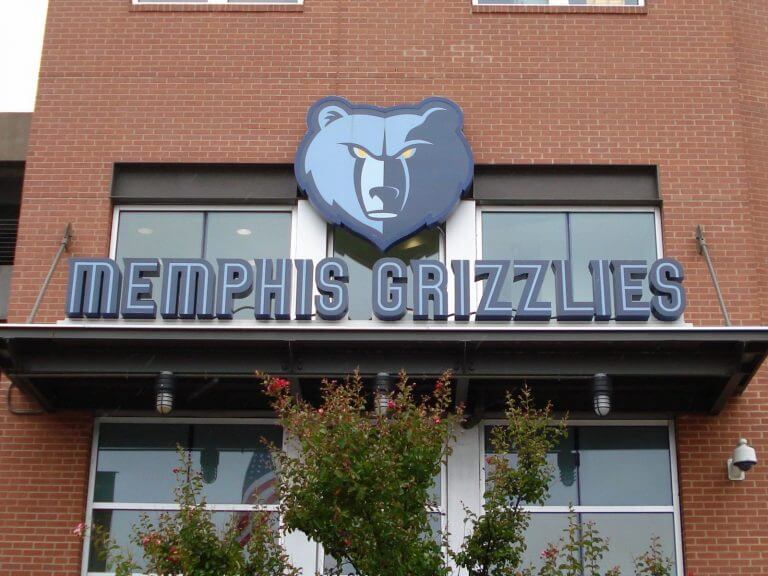 Commercial Channel Letters Signs in Memphis, TN
What Are Channel Letter Signs?
Channel letters are 3D letters used as exterior signage on commercial buildings. They may be unlit, front-lit or face-illuminated (meaning lit from within the letter), or backlit / halo-lit (meaning lit from behind for a halo effect). Each of the individual letters is a separate piece of the overall signage, and they can be very attention-grabbing!
Types of Channel Letter Signs You Can Use in Your Business
If you're looking to buy channel letter signs, it's important to understand that there are a variety of channel letter sign types. Different channel letter signs are better for different purposes or types of business, and there are several options:
1. Front-Lit Channel Letter Sign
Front-lit channel letter signs are often installed on high visibility retail storefronts, where they get noticed and help drive traffic to the store. Channel letter signs get customers to your doors!
2. Reverse Channel Letter Signs
With this type of signage, the letters themselves are not illuminated, but are backlit by bright LED lighting, creating a sort of "halo" of light. For that reason, these are also known as halo-lit signs. It's possible to have the entire sign lit with LED lighting or only some of the letters, depending on the effect business owners want to create.
3. Open-Face Channel Letter Sign
With open-face channel letter signs, the letters have a "neon lights" appearance even though they are often lit by LED bulbs these days. This is a common type of sign for bars, restaurants and other businesses that would normally have a neon sign.
4. Combination of Front/Reverse Lit Channel Letters
This is a combination of two signs in one. They have a front-lit look in the daytime and a super bright reverse-lit look at night. This is the perfect way to grab attention, especially if you're trying to catch someone's eye at night.
Materials Used to Make Channel Letter Signs
The most popular type of channel letter sign is made from durable aluminum, although many are made from plastic or steel. Some are made from composite materials, including recycled plastic and other materials that reduce overall carbon emissions.
Advantages of Using Channel Letter Signs
1. Flexible Design
Channel letter signs can be used during all seasons and can easily be changed to accommodate different promotions.
2. Different Kinds of Illumination
Channel letters can be illuminated with many different types of lighting element, but LED bulbs are becoming the most common. LED illumination works well when installed behind the letters, as it provides a clean look with pure light and no bulbs or hot spots.
3. Brand Recognition
Channel letters are visible 24 hours per day, seven days a week which maximizes visibility for your brand and helps prevent your business from going unnoticed.
4. Durability
LED back-lighting and acrylic faces are some of the primary commercial sign materials used to create channel letter signs that last longer and can endure extreme weather conditions. LED bulbs are bright, last a long time, run cool and don't need replacing very often, so they are frequently used for illuminating signage.
5. Eco-Friendly
Many businesses prefer eco-friendly channel letters because they produce no waste, use lead-free paint, and are recyclable. These signs are an ideal solution for businesses that seek to be environmentally responsible while maintaining a consistent brand message.
6. High Visibility
Channel letter signs are an excellent option for increasing your business's visibility and are ideal for placing in high traffic areas. Potential customers can see these signs from the street or from the highway and are more likely to visit your business.
How These Signs Are Used
Before you can incorporate these signs into your marketing strategy, you need to understand how they're used. These signs are usually placed on the side of roads and other high-traffic areas.
These signs are entirely customizable, and they make a great addition to any business. Channel letters are the way to go if you're looking for the best outdoor business sign to deliver results. Contact our sign company today to get a quote on channel letter signage.