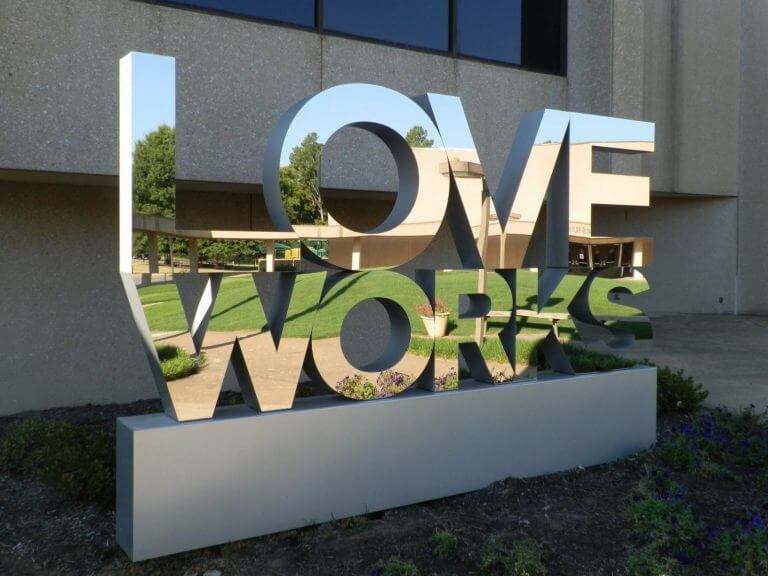 Exterior Commercial Signs, Custom Made for Your Business in Memphis
Regarding signs, first impressions mean a great deal on the roads of Memphis, TN. Your Mid-South business isn't just competing against other products or services in the same industry. Capturing the eyes of potential customers calls for a splash of color; big, bold letters; and the unique touch of your brand.
In this case, one of the most effective ways to get your idea across is with custom outdoor signs. There are templates and proven designs to use, but creating something original preserves your brand's image. If you haven't gained enough information to construct a custom sign of your own, then start with the following questions to learn more.
Which Materials Work Best for Outdoor Signs?
We need a better understanding of your business before we can determine the ideal sign material. Though some compounds are sturdy, weather resistant and wind tolerant, the texture and appeal of your brand dictates which works best. We then establish the longevity of your sign through great craftsmanship. Every custom project can be suitable for the outdoors, but let us first cover these basic materials:
Wooden signs: Wood gives you a material texture that has a sense of class and elegance. It's a natural material that does well in direct sunlight and rainy conditions. Wood can be painted, sculpted and sandblasted for effect.
Aluminum signs: As one of our premier metals, aluminum is ideal because of its durability—in relation to its weight. Due to its pliable nature, aluminum contains the potential for more fabrications than wood.
Synthetic signs: Synthetic signs are made from boards of composite material that can be finished with a vinyl or reflective surface. Common PVC, for example, is lightweight. It's an inexpensive substitute for other material options.
Are Sign Permits Required in Memphis?
Your sign only reaches your potential customers in Memphis when you have a permit for it. The zone you're in dictates where you can display your sign. Dimensions, building size and where on the building all need to be approved before we work.
How Do I Know I'm Getting the Right Sign for My Needs?
You can determine the right sign for your business by considering the following:
Basic design options: In general, businesses do well by choosing complete lettering, panels with graphics on them or sculpted designs like a guitar or large rooster.
Special requests: We ensure that your particular needs are met by giving you creative freedom via special requests.
Custom shape: Though we use traditional presentations that are proven, feel free to guide us into the shapes and textures that appeal to you.
What Is the Expected Lifespan of an Outdoor Sign?
In most cases, your basic vinyl sign lasts for roughly six years. The location and exposure your signs have ultimately dictate how long they last. Aluminum-sign boards give you even more time, having a life expectancy of roughly 10 years.
What Is the Minimum Order Quantity for an Outdoor Sign?
You only need to order one, but consider more if you can. In remaining flexible with our clients, we offer turnaround times as fast as 48 hours. However, customer service is important to us, and we know how time-sensitive some cases are. Therefore, we can, depending on the needs of a sign, get yours ready for display within 24 hours.
How Do I Know That My Custom Sign Will Turn Out How I Want?
Before we get a permit to erect a sign, diagrams, both on paper and on your building, have to be made. Our computer software prepares the outline of your sign with exact details and at scale. The sample you then receive is the blueprint for the final display we'll create. Speak with us to ensure that every detail is considered and tallied.
Which Outdoor Signs Are the Most Professional?
The professionalism of your sign depends on its message and your branding. There are various sign types you have to work with. Getting the right message, tone, color and size helps you to portray your business in an acceptable way. You can secure the professional look you seek by considering the following:
Do Outdoor Business Signs Cost a Lot?
Your outdoor business signs can cost as little as $150 each. Other constructions begin at $250 per square feet, however. Your best price is set via a consultation and a quick appraisal regarding what you need. Just keep in mind that everything is customizable. In the end, you only pay for what you need.
Getting your business to stand out in Memphis and the Mid-South is possible with the right signage. Having your brand's message shown in a clear, concise way is one of the most effective forms of marketing you can invest in. Customers tend to remember good signage, and having good signage makes your business look more reputable and official. Start creating your idea today, and let us design your sign for everyone in the city to see.