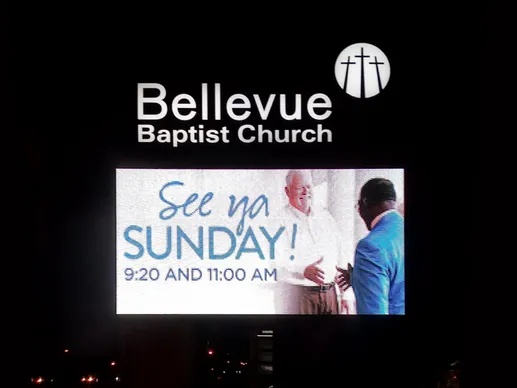 EMC/ Video Boards to Showcase Your Memphis Business
Video Boards & LED Message Centers in Memphis, TN
One valuable tool for businesses is video boards. This is one of the most eye-catching ways to instantly share relevant information with customers. You can use them as an electronic messages center, boosting your business without saying a word.
The Advantages of Using Video Boards
There are quite a few advantages to using video boards. Not only are they effective for just about any business, but they are also often used in stadiums and on school campuses.
Many stadiums use these electronic message centers to convey the score during every game played. A video board can be used to inform school students and faculty about an upcoming event or even a holiday that affects the school's schedule.
On a long-term basis, video boards can help your business save money on advertising. You can swap out the ads whenever you need to without incurring any additional expenses.
Other benefits include an enhanced ability to grab the attention of your customers. Studies have shown that customers are more likely to remember a message they saw on an electronic message board. A large LED screen is much more likely to engage customers than other forms of communication, especially if the board is interactive. By making a lasting impression on customers, the cost of using these boards more than pays for itself.
The Best Way to Obtain a Quality Electronic Message Board
When you have decided that your Memphis, TN, or Mid-South business needs an electronic message board, call on Williams Sign Company. Not only will our experts help you choose just the right message board, we will come to your business to install it and provide periodic maintenance. We will stick with you to make sure that it is working correctly and that you are able to successfully use it. Call today!