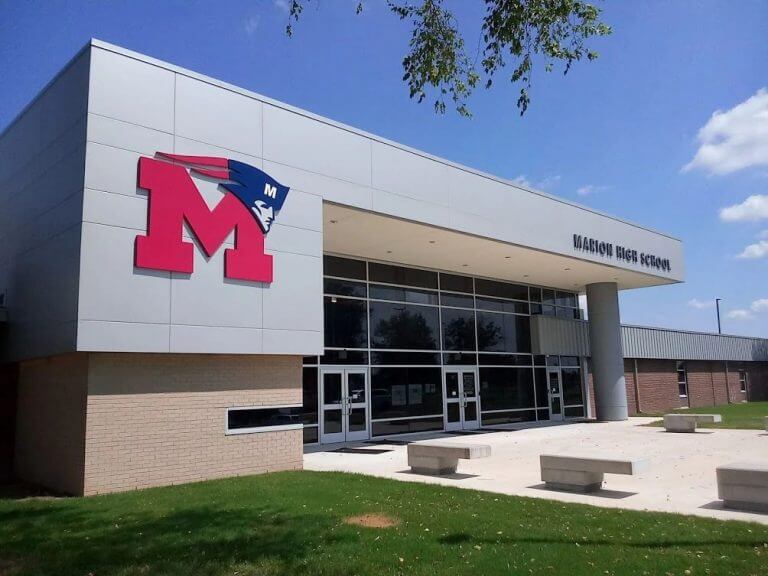 What Are Reverse Channel Letter Signs?
Also called halo-lit channel letters, this is a type of channel letter signage made up of individual letters that are backlit. They can be acrylic, aluminum, or plastic, used as a combination of 2 faces or halo-lit letters. Reverse channel letter signs are best viewed in the dark under soft lighting and have a sophisticated appearance. They are often used as exterior signs for storefronts, restaurants, salons, and other businesses.
Reverse channel letters consist of an acrylic faceplate that wraps around the edges of each tube (hence the name "halo"). Each sign has its own separate backlighting box wired to a control unit that produces the desired brightness.
Difference Between Channel Letters and Reverse Channel Letters
Channel letters are most often used to form the name of a business, brand, or organization. This type of sign is typically placed directly on the front of the building due to their size and cost. Reverse channel letters are designed to be lit from behind to give the appearance of being three-dimensional and provide a more dramatic effect.
Why Use a Reverse Channel Letter Sign?
These signs are often made out of aluminum and built to last. With a thickness that resists dents and rust, they are weather-resistant, lightweight, and can be posted in any weather.
A reverse channel lettering sign is an exciting way to advertise your business. These letters work great outdoors in the weather and windy environments, but they also look great indoors and can be used on a wall or window.
Most back-lit channel letters use LED bulbs to provide the lighting. LEDs are sustainable as well as energy efficient, as about 80% of their energy is converted into light. Their low energy consumption reduces air pollution and helps prevent global warming. And for you, LEDs are a cost-saving choice: Reduced energy costs and replacement costs mean less money spent and more money saved, year after year.
This type of signage is ideal for commercial buildings, because they provide eye-catching visibility both day and night. Reverse channel letters are also a powerful way to create brand awareness and can be customized in hundreds of ways. Choose the size, color, font, mount, and light effect that suits your business the best. We can help walk you through your choices so you find the perfect fit for your business and branding.
Since 1972, we've served the greater Memphis area by creating iconic signs. If you're interested in a reverse channel letter sign or to find out your other interior or exterior signage options, contact the Williams Sign Company today!